I was really intrigued to see the launch in July of an 'evolution' design of the Nissan logo having worked within the Addison team back in the early 90's on their brand identity for Europe (see below).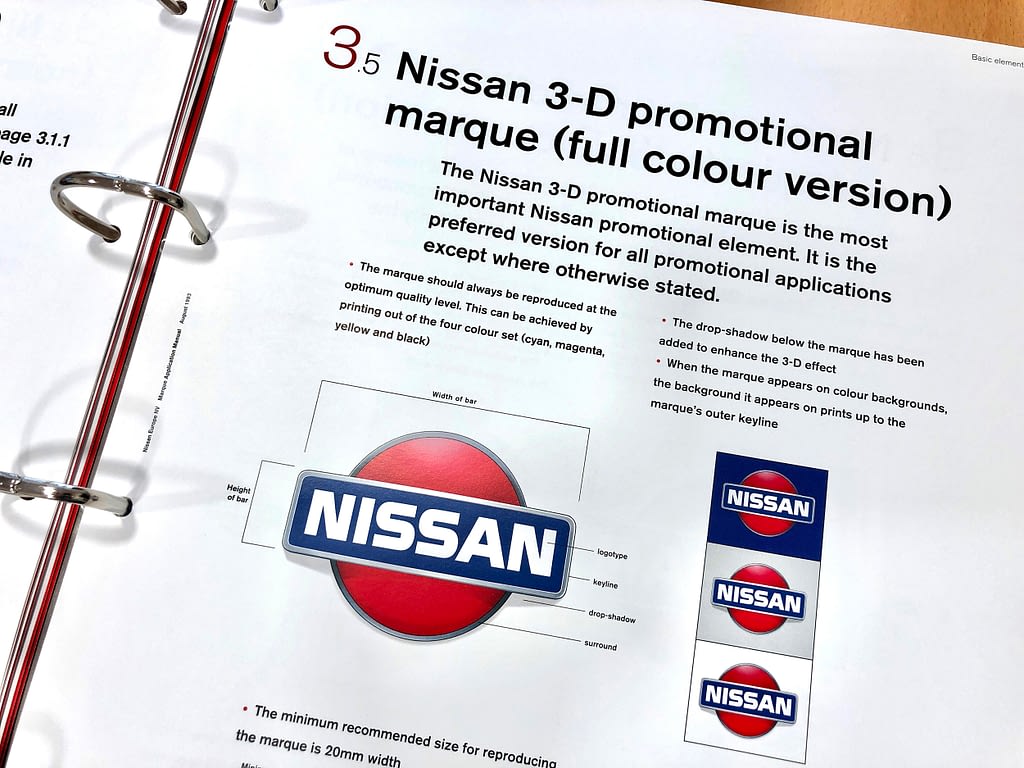 The updated identity (below) has been created by Nissan's 'in-house design team and has a significantly lighter and more elegant feel.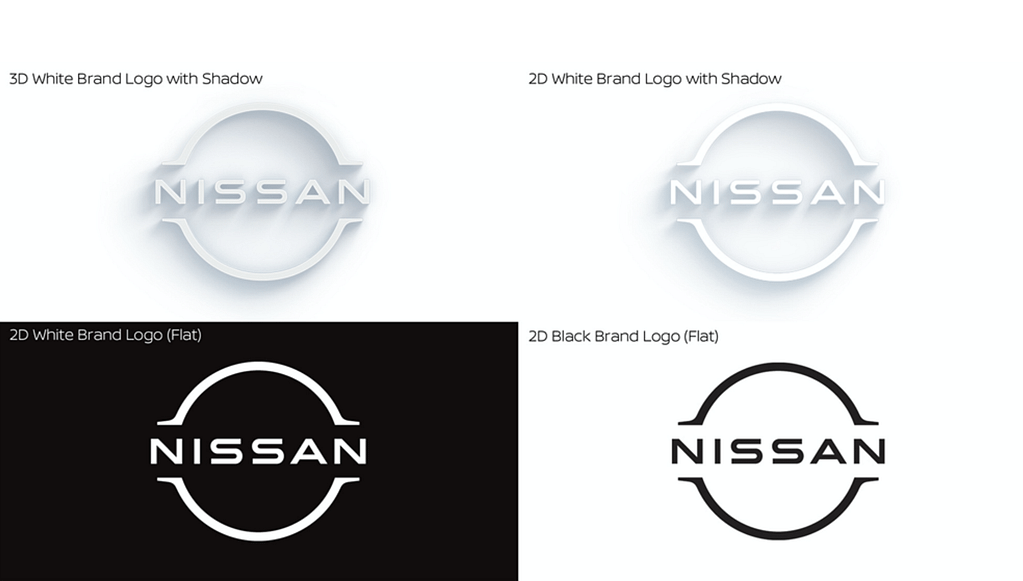 Nissan say…
"The overall effect of the redesign is a transition from a hard-edged, industrial feel to a refined, familiar and digital-friendly look. It signals the evolution of Nissan as not only a traditional vehicle manufacturer to a provider of mobility and services".
Having looked at a few of the application examples I feel the logo looks confident, crisp and visionary when illuminated on the latest electric model car the Ariya.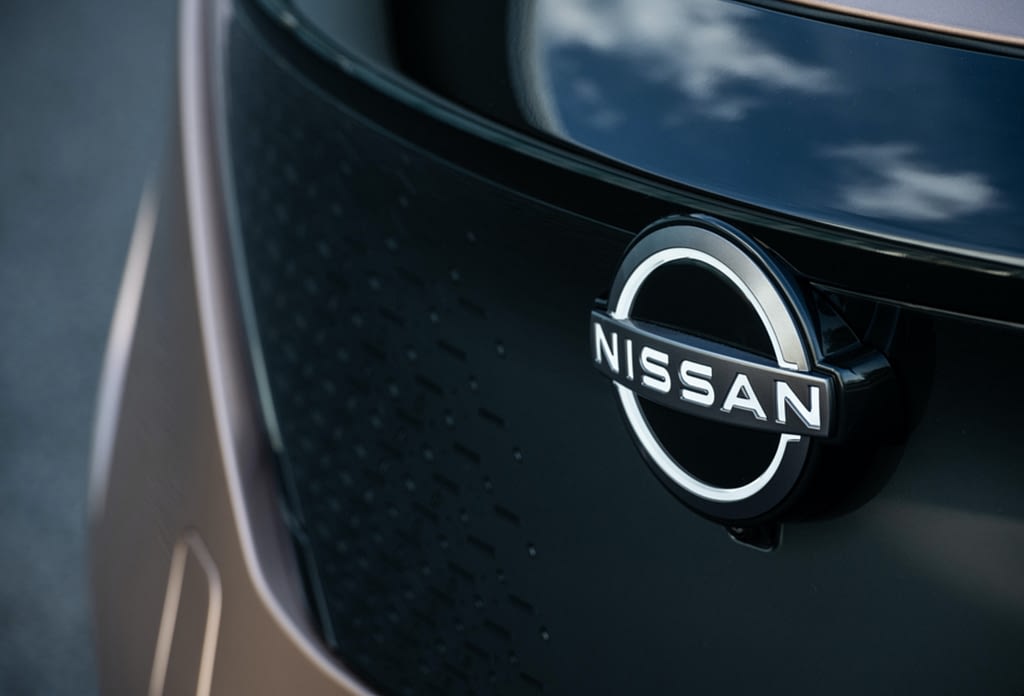 However, I'm concerned that the red field for dealership signage is overpowering the logo making the elegant logo weaker. I hope when this is rolled out I will be proved wrong!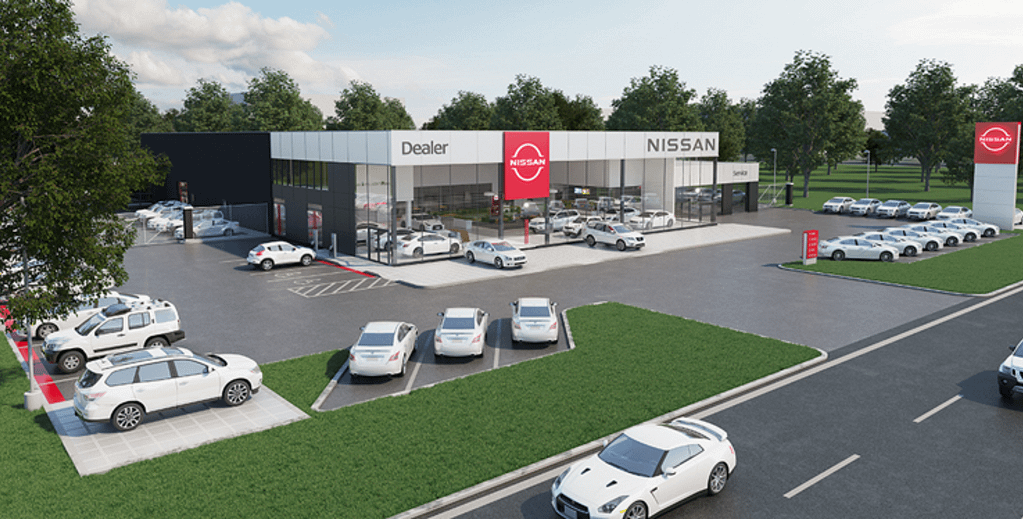 The logo works well on the Nissan UK website and I'm pleased to see the elegance also translated to the headline typography. But the dealership signage loses elegance by a heavier sans serif type. Consistency of all brand elements is crucial, so again I will be looking at interest at my local dealerships to see the roll out.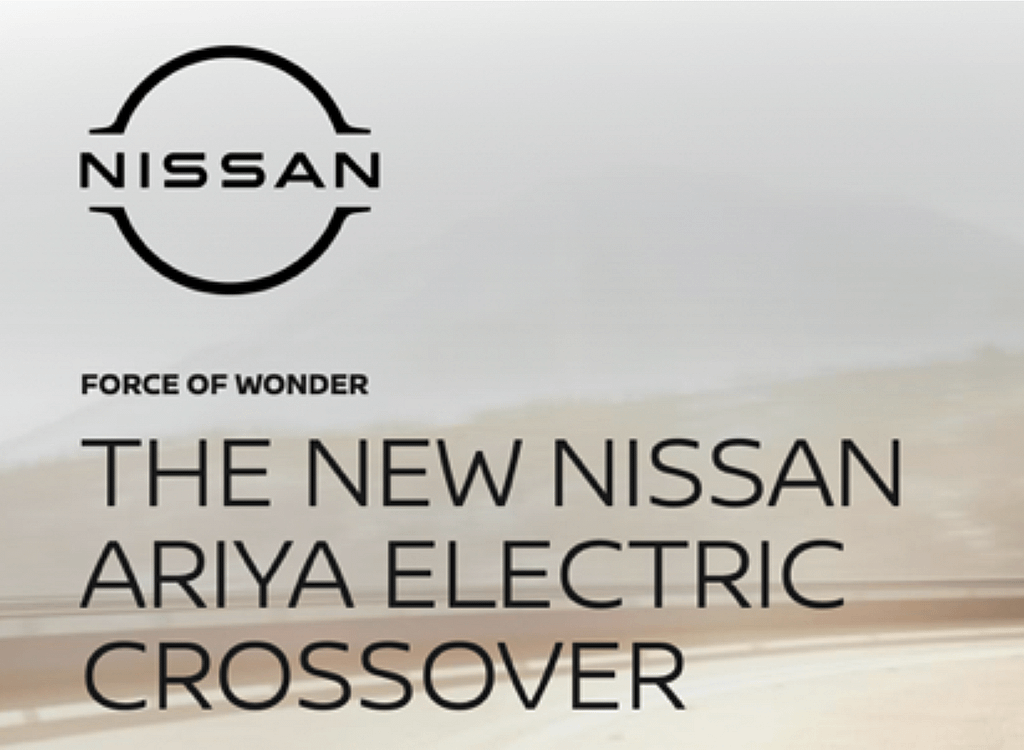 It is a delight to see in this troubled year a company looking towards the future and implementing change based on solid business values. So well done to the Nissan team and I look forward to seeing the full implementation in the year ahead.
Sources: https://www.underconsideration.com/brandnew/archives/new_logo_for_nissan_done_in_house.php