Being a creative I feel inspired when I see innovative ideas, so when visiting Hampton Court Flower Show this year [2021] it wasn't the flowers that blew me away but this wonderful witty stand for Fortum and Mason picnic collection point.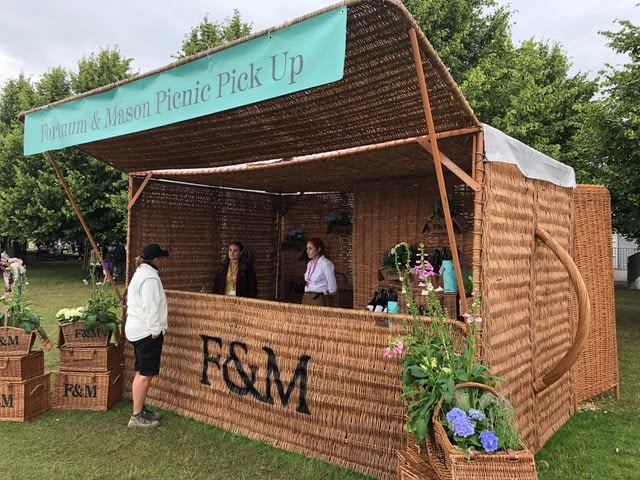 Fortnum and Mason – The World's Most Famous Cornershop, first founded in London's Piccadilly in 1707. Fortnum's is best known for its wicker hampers filled with goodies. In fact, it dispatches close to 120,000 packages around the world each year!
The Story of the Hamper – The Fortnum's hamper is the world's best-travelled tuck box. Over the course of 314 years it's been dispatched to every possible location, from the slopes of Everest and the battlefields of Iraq to the more welcoming lawns of Twickenham, Henley and Epsom.
'Look where I will… I see Fortnum & Mason. All the hampers fly wide open and the green downs burst into a blossom of lobster salad!' – CHARLES DICKENS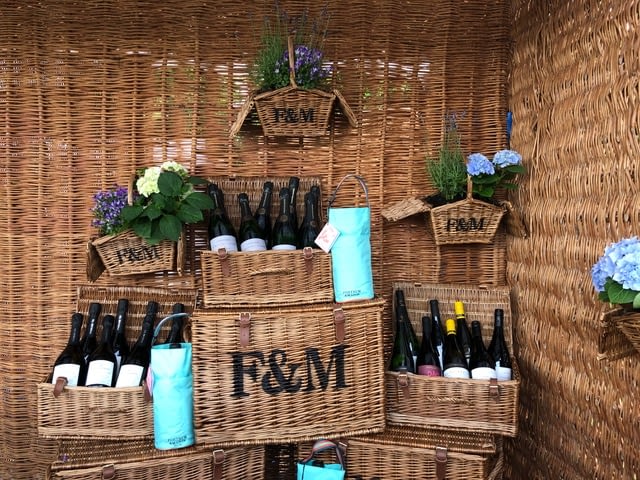 Exhibition design details – It's the handle on the side of the unit that is the master stroke, together with having the F&M logo sprayed on the front. The display of flowers in the baskets and hampers is a tasteful touch to visually link the stand to the Hampton Court Flower Show.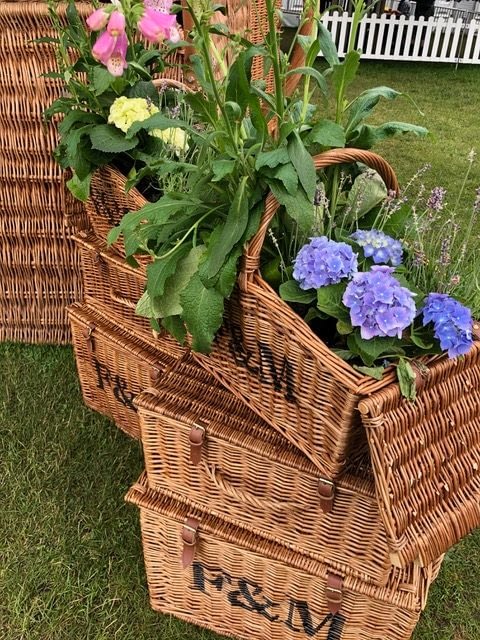 Next year I might just blow the budget and order myself a hamper!